| | |
| --- | --- |
| Albion Marine Solutions is Canada's only ABS recognized service supplier for biological testing of Ballast Water Treatment System | |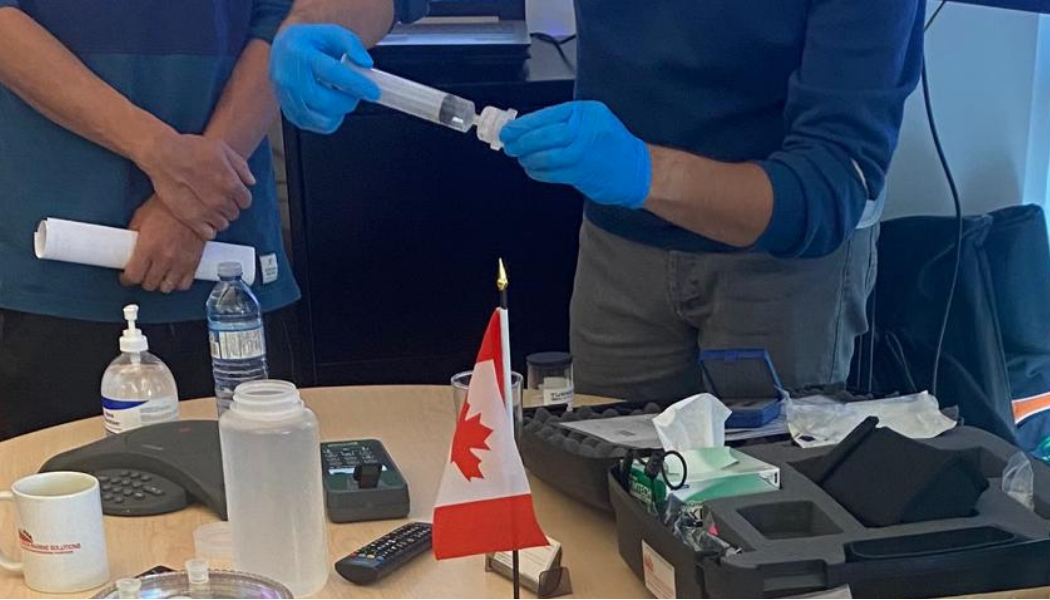 Biological testing by sampling at a ballast water treatment system's commissioning is done to confirm that the BWTS installed on a ship meets the IMO's proposed D-2 discharge standard. The D-2 discharge standard is required by Singapore's administration and already recommended by the Bahamas and Panama's administrations prior to the entry into force of the amended Regulation E-1 of the IMO's BWM Convention (3 October 2021).
Albion Marine Solutions offers ballast water sampling as part of BWTS maintenance checks.
Indicative and Detailed Sample Testing
• Mandatory as of October 2021 as per IMO guidelines & US VGP EPA 800-B-14-001 
• Indicative in-situ sampling for the ship owner to be assured of the results
• Involves having samples collected, stored, and sent to USCG and Class approved laboratories
• Concluded with results and a report within 24 hours, if required 
Recent Sample Project : CSL White Fish Bay BWTS Sampling
 Albion Marine Solutions marine engineer collecting and conducting a sampling test of Ballast Water Treatment Systems onboard the self-discharging bulk carrier vessel. Our mobile laboratories for ballast water sampling are stationed at ports worldwide and are backed up by testing facilities to provide you with quick results. Our Sampling team professionals are trained in sample collection, storage, and lab test management. Contact our team today at This email address is being protected from spambots. You need JavaScript enabled to view it. for Ballast Water Sampling plan.